Apsis Online: A Multiplayer Roguelike
On V5, Kickstarter and a New Game Economy
---
Apsis Online is now live on Kickstarter! I also spent the weekend re-enabling cryptocurrency wallets and transactions within @Space which means V5 got here earlier than expected. This latest release has caused some data loss effecting users who signed up on 2/9/20 as some accounts didn't get backed up for the hard-upgrade to V5.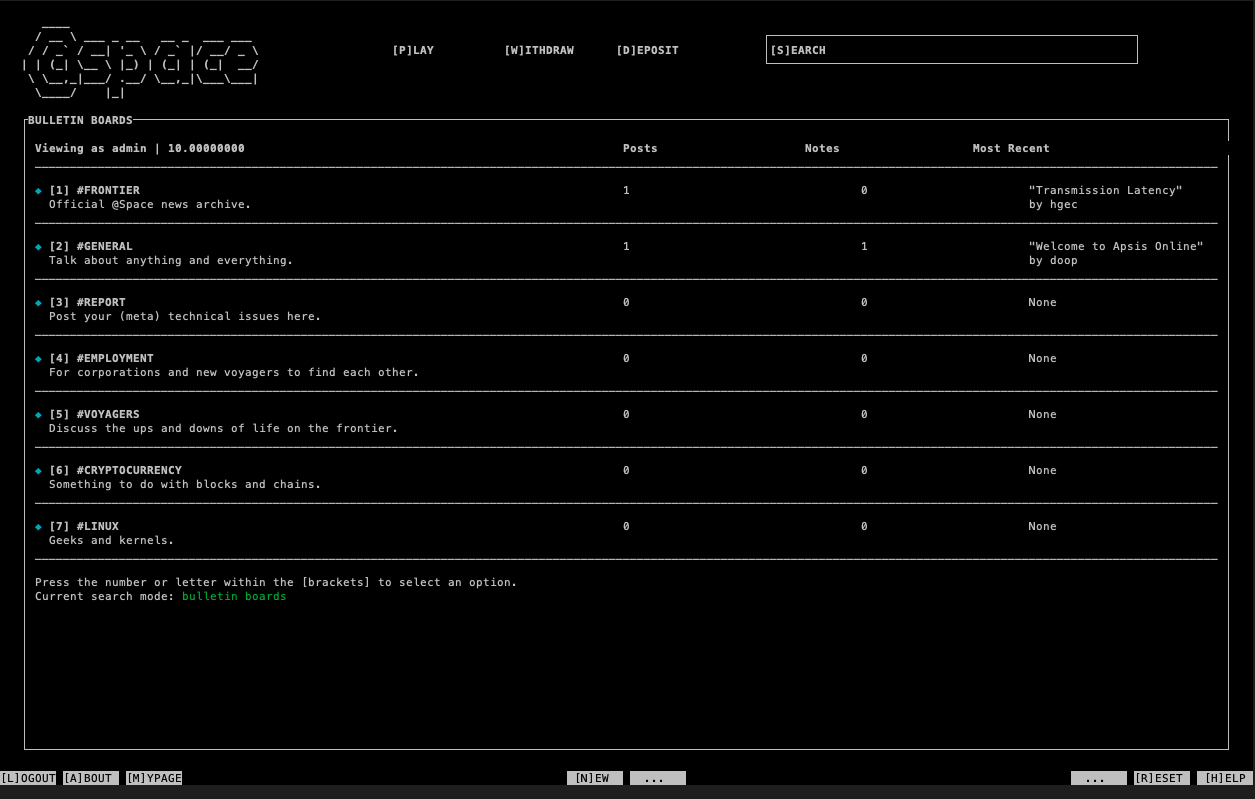 Now was the best time to move over to this sort of version verification system, meaning that clients older than the most recent authorized build will no longer be able to connect. This is for security purposes as the backend will now be handling crypto balances. I plan to re-enable the auto-updater to handle this more easily in the future.
The game also has a new overarching plot (which you can now read on the main page) and is the first revision to the games timeline in at least two years. In addition, there are some new notes on game economics which will be getting a lot of my attention as I work to continue raising funds for better hosting and working on "world AI". Many thanks to the folks who have already donated, without your contributions I wouldn't even be talking about a V5!
You can read all about the new economics in an article I wrote for Steemit. Which might only be interesting if you either own Zenon or plan to earn some in the future by playing. Thanks for reading!
Get Apsis Online: A Multiplayer Roguelike