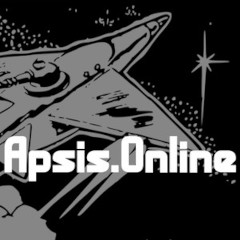 Apsis Online: A Multiplayer Roguelike
The stasis chamber hisses softly around you. Artificial fluids built up inside your ears begin to retreat as the cryoplasm drains slowly. Breathing comes naturally, at first. And then the tickle of a hundred nanites filtering your oxygen forces a cough or two of surprise. Beneath new skin, a fresh infusion of blood pulses with the cadence of tribal drums. Your thoughts cascade and it all makes sense again. You open your eyes to the dull interior of a starship.


Apsis Online is a multi-user roguelike (MUR). The game is presented as a series of both multiplayer and single-player "sequences" set in a dark science­-fiction universe.

You are a voyager. A human, mentally and physically augmented for life in deep space. Your mission is to carve out a place for humanity among the stars. A largely hostile environment. Build outposts with resources found at the farthest reaches of the frontier itself. Survive, create new economies from scratch, capitalize and recruit others to join you.

Join our built-in message board, the Rogue Bulletin Board System (RBBS)! Meet new people from within the speckled void. Enjoy the imaginative flexibility of a multi-color ASCII user interface. It will run on almost anything! Only a keyboard and some duct tape are required to play. Sign up today!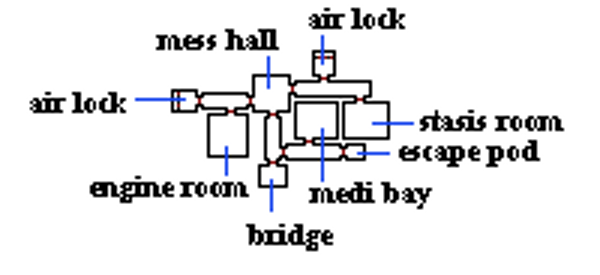 ---
Recent Press/News
MMO's You've Never Heard Of (MassivelyOP)
Minimalist Multi-User Roguelike.. (MassivelyOP)

Lore
---
Winternet (WIP short story, now on Wattpad!)
---
The servers are currently down for maintenance and testing :)

Disclaimer: Apsis Online is an ongoing project which means there may be occasionally be minor bugs in the software. In addition to high latency as we continue to optimize for performance. Feel free to report any issues via the RBBS forum in-game.

Download
Click download now to get access to the following files:
Voyager Handbook: Second Edition
1 MB